Wrecking Ball Rental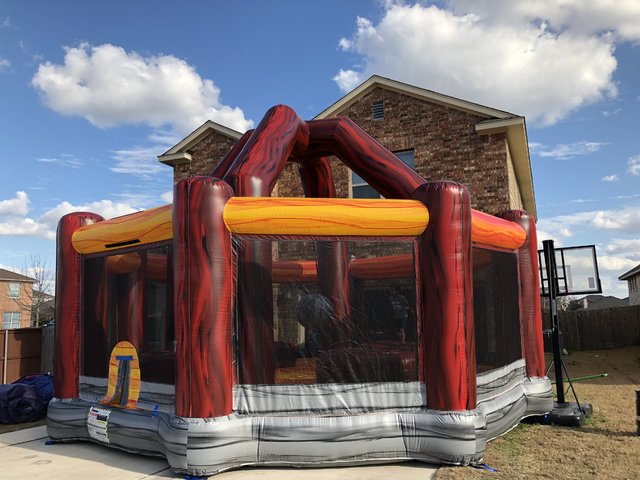 Description
Wrecking Ball Rental
This exciting "Wrecking ball rental" has come to Pflugerville and is available to rent for your party or event in Austin! This is the ultimate high energy game. 4 players take their spot on top their pedastal. One player Grabs the wrecking ball and swings it at any of their opponents trying to knock them off their pedestal. The last person standing is the CHAMPION!!
We run a licensed, fully-insured, and family-operated veteran-owned business. We use lead-free and USA-sourced materials for our bounce houses. Our clients get the best in customer service. Additionally, we clean and sanitize every bounce house rental at the end of its every job. You will see how much care and effort we put into our products at the end of your event too! We operate with safety and standardized compliance in mind. You can trust in us to ensure a proper rental. We have done business for years and our customer satisfaction is a top priority. Don't click past quality, call us and rely on us to make your party a success.
Get in touch with us today!